Chef Services
Chef Danielle has a passion for cooking, and nothing brings her more joy than to share that passion. She is flexible and experienced in cooking for those with various allergies and dietary restrictions, so you can feel totally at ease. Below are a list of services that she offers.
Personal Chef Services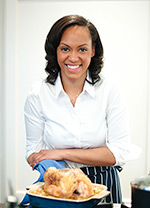 Let's face it, sometimes dirtying your kitchen and cleaning, after a long day is the last thing you want to do. Whether you are looking for a nice romantic dinner in the very comforts of your own home or just night off, away from the stove, Chef Danielle will not only cook for you, but take care of the dishes.
Healthy Cooking Consultation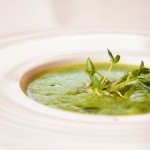 Looking to eat healthier or lose weight? Chef Danielle can come in and help you make slight changes to your pantry and diet, or do a complete overhaul. She will first evaluate, then walk you through the items in your refrigerator and pantry, advising you on which things to get rid of, what to avoid, and what to keep enjoying. Chef Danielle can even include a trip to the grocery store, teaching you how to better maneuver through the aisles and how to read food labels. You will be given recipes and– if you like– you can even have a customized cooking lesson in the comfort of your own home.
Catered Events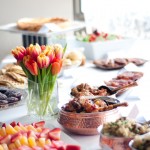 Entertaining and hosting events and/or gatherings is stressful; however, Chef Danielle comes to help relieve the some of the stress by taking care of the menu and allowing you to focus on hosting and entertaining your guests. Whether you are throwing an intimate bridal shower or large cocktail event with passed hors d'oeuvres, let Chef Danielle give you and your guests a culinary experience they will never forget.
Catered events include, but are not limited to:
Dinner Parties
Birthday Parties
Baby Showers
Bridal Showers
Cocktail Receptions
Weddings
Family Reunions
Holiday Parties
Cooking Lessons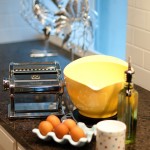 Need a private lesson or interested in getting a group of friend together and learning how to cook? Maybe you already know how to cook but are looking for some new and/or healthy recipes? Chef Danielle can come to your home and teach lessons or use a studio commercial kitchen near you.  You can make a party out of it. Chef Danielle has even done 1950's themed cooking lesson parties.
Cakes, Pastries and Baked Goods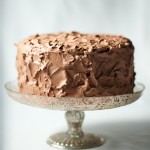 Triple chocolate cake layered with salted caramel, fluffy layer yellow cake, fruit tarts or oatmeal raisin cookies are just a few items that Chef Danielle loves to bake. Using the finest quality ingredients, homemade baked goods never tasted quite so delicious. Have a particular cake or pastry you would like Chef Danielle to make? Contact her and she will make whatever your heart desires.
Edible Wedding and Party Favors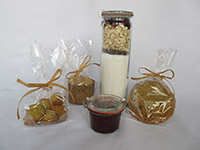 Looking for memorable party favors that will delight your guests? Why not try ordering Chef Danielle's famous biscuits, scones or muffins as a delicious party favor? So when your guest return home and decide to enjoy their party favor for breakfast the next day, they will think of the great hospitality and memories they shared with you the night before. Contact Chef Danielle for other delicious party favor ideas. They can even be delivered right to your doorstep.